Megakraft Brick WordPress theme is designed to fit perfectly on all devices. Feel free to scale your browser window to see how theme adjusts itself according to page width.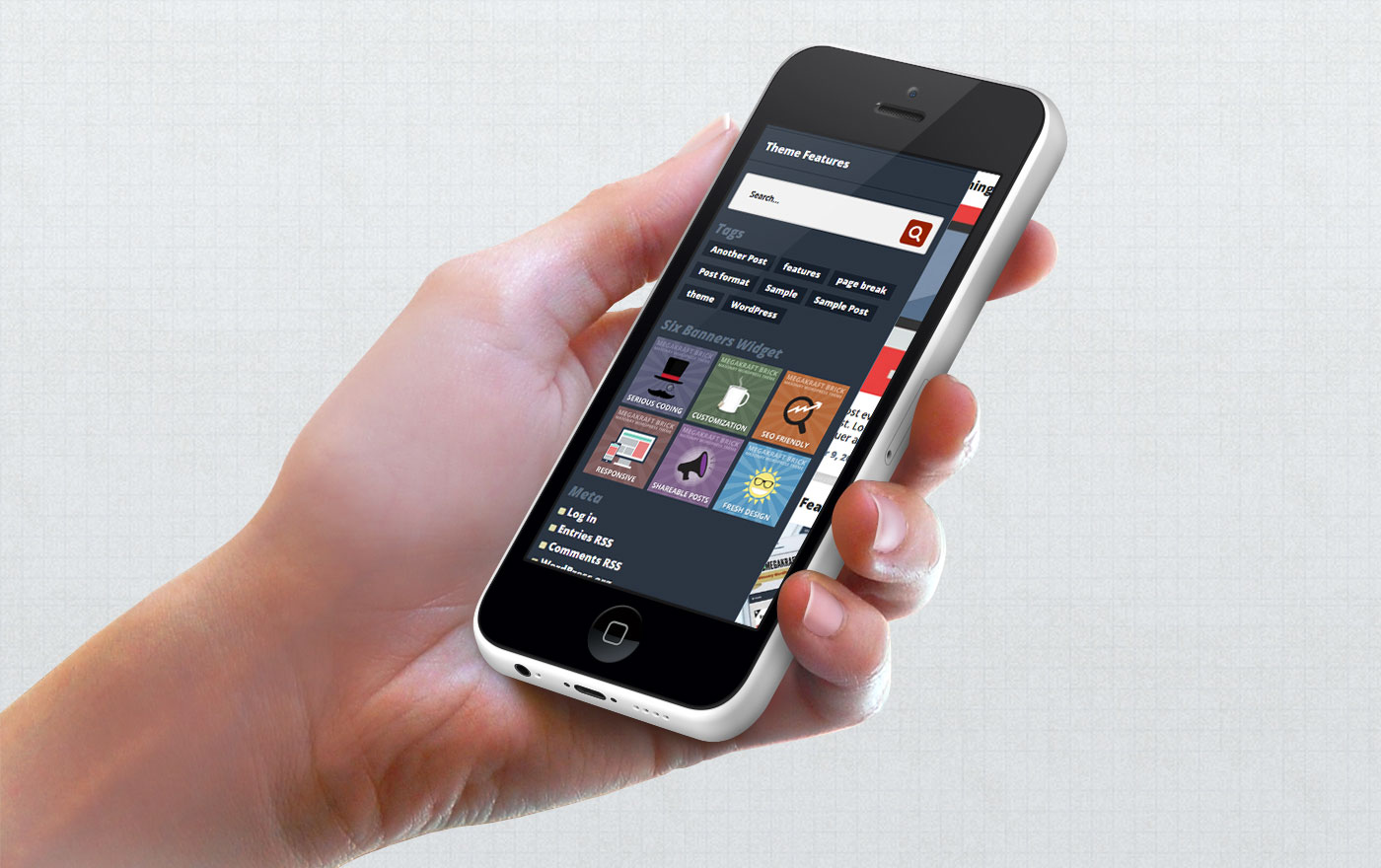 Typically responsive designs are built using a mobile-first approach. That means the mobile layout is designed first, and then as the browser becomes wider on tablets and desktops, the theme will expand the mobile layout. This tends to create better experiences overall. The use of mobile devices to surf the web is growing at an astronomical pace, but unfortunately much of the web isn't optimized for those mobile devices. Mobile devices are often constrained by display size and require a different approach to how content is laid out on screen
---
Technology progresses exponentially and screen sizes will always be changing, so it's important that your website can adapt to any screen size, today or in the future. Using Megakraft Brick you are sure that your website will always be accessible from any device and presented in the right way.